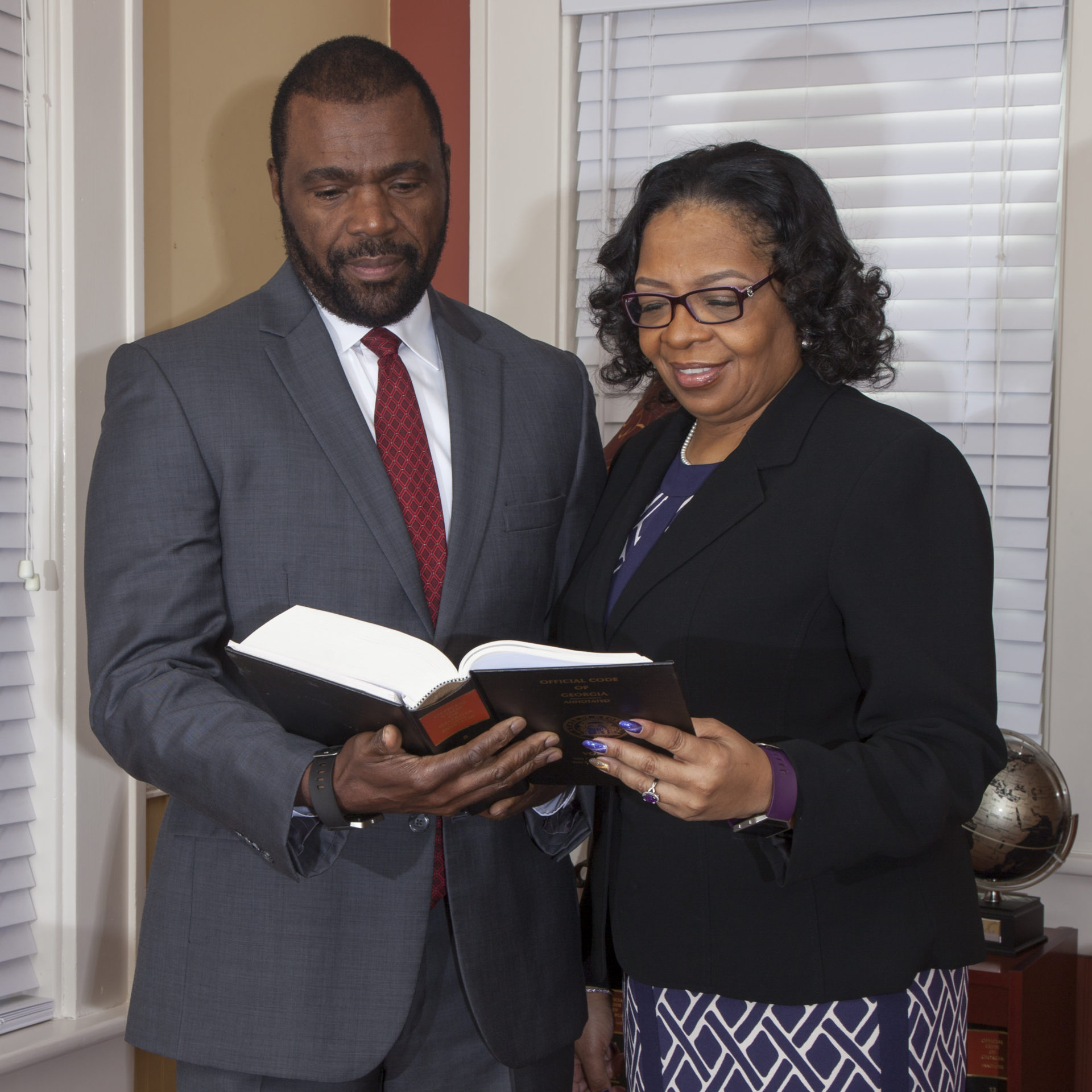 Finding and working with a lawyer can be daunting tasks. However, there are many situations that arise that require sound legal advice and representation.
We hope that the next time you need legal services, you will give us a call. We believe that you will find our firm will work vigorously to protect your interests.
About the Firm
---
"Expertise - Empathy - Excellence."
Mission Statement
We, at the firm of Jenkins & Roberts LLC, are committed to providing quality and affordable legal services to our clients. Whether your visit is of an urgent nature or part of your ordinary course of business, we pledge that our staff will handle your legal needs in a prompt and professional manner.
---
History and Overview
Initially founded in 1981 as William R. Jenkins & Associates, the firm of Jenkins & Roberts LLC is a Black-owned firm and has been in operation continuously for over thirty-five years. The firm has a statewide litigation and transactional practice in the areas of business organizations, probate, employment, contract issues, professional licensing, and personal injury. The firm has an excellent reputation in the Georgia legal and business communities.
---
Clients
The firm has represented small businesses, Fortune 500 companies, nonprofit organizations, state and local governmental entities, and individuals. Representative entity clients include Atlanta Human Performance Center, Bank of America, N.A., Cane Creek Missionary Baptist Association, Inc., Daniels Investments, Florence Education Fund, Inc., Fulton County Department of Family and Children Services, Gate City Bar Foundation, Inc., Georgia Department of Human Resources, Georgia Lottery Corporation, Global Recovery Group, LLC, Greater Travelers Rest Baptist Church, Hartsfield-Jackson International Airport, Hudson Holding Company, Mt. Venus Missionary Baptist Church, NationsBank, N.A., New Birth Missionary Baptist Church, Rehab Management LLC, and Timothy Baptist Church.
Partners
The partners in the firm are William R. Jenkins and Bryndis W. Roberts. They both have been practicing law for more than thirty-five years have been practicing law together since November 2000. They have had extensive litigation experience in state and federal court, at both the trial and appellate levels, and have appeared before numerous local, state, and federal agencies and administrative tribunals. Their litigation experience is complemented by their training and experience in alternative dispute resolution mechanisms. They are members of the State Bar of Georgia, as well as several local and national bar associations, and have each served on the bar panels that are part of the lawyer disciplinary process. The insights gained during this service have deepened their commitment to the highest standards of professionalism while continuing their commitment to zealous advocacy for and representation of their clients.
---
Location
The firm is located on Main Street in the heart of downtown historic College Park, Georgia, near the Atlanta Hartsfield Jackson International Airport. The firm is only a short fifteen minute drive from downtown Atlanta. The firm is easily accessible from MARTA train and bus lines; it also has convenient, onsite parking. The firm's hours are from 9:00 a.m. to 5:00 p.m. with evening and weekend appointments available by special arrangements.
---
Civic and Community Involvement
The members of the firm of Jenkins & Roberts LLC are committed to being involved in their local community. Whether it is supporting the work of the Atlanta Community Food Bank by joining with other lawyers and law firms in participating in the Georgia Legal Food Frenzy, participating in local blood drives, serving as judges for local mock trial teams, organizing voter registration drives, presenting at local Law Day activities, or sponsoring a team in the annual AIDS Walk Atlanta, they understand the importance of putting their commitment and support into action.
William R. Jenkins
E-mail:wjenkins@jenkinsroberts.com
Mr. Jenkins has over thirty-five years of professional experience, including experience as an administrative law judge, an arbitrator, and a mediator. He concentrates in probate matters and business law, including business formations, contract review and drafting, and litigation of contractual issues. He also handles professional licensing and disciplinary matters, guardianship issues, personal injury cases, and premises liability cases.
Bryndis W. Roberts
E-mail:broberts@jenkinsroberts.com
Ms. Roberts has over thirty-five years of professional experience, including experience as a lecturer, administrative law judge, an arbitrator, and a mediator. Ms. Roberts concentrates her practice in employment law and contract litigation. She also practices in the areas of business formations, church law, probate law, and professional licensing and discipline law.
Jenkins & Roberts LLC
3427 Main Street
College Park, GA 30337
Tel: 404-522-6386
Fax: 404-559-1541
Office Hours: 9:00 a.m. – 5:00 p.m.